Industrial Warehousing Services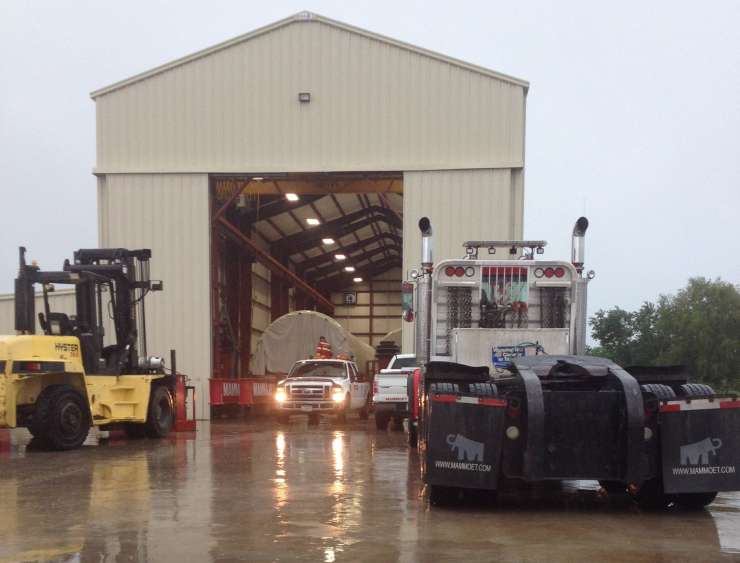 Warehouse Features
In total, Blimp Base Storage has almost 200,000 square feet in warehouse space available across several different buildings located on site. All of our warehouse buildings are steel construction, insulated, and can be configured however best to serve your industrial warehousing needs.
Pallet and Cantilever Racking
The majority of our warehouse space is configured with pallet and cantilever racking to maximize space and maintain organization. Racking can be reconfigured as needed to better accommodate you. For instance, we can set up cantilever racking for construction material storage, pipe storage, metal storage, and wood and lumber storage
Climate and Humidity Control
Keeping moisture and harsh temperatures at bay can be vital to maintaining condition and integrity of your valuable equipment in storage. Blimp Base Storage has several warehouse spaces outfitted with climate and humidity control to protect your goods.
Large Doors for Large Equipment
Our warehouses can hold some of the largest pieces of equipment you can truck in. No oversized or wide load is too big for our warehouses. If it won't fit through our door, we'll make a new door.
Security
The large majority of our warehouse space is within our fenced and gated grounds. We have strict, controlled access to our facility and maintain 24/7 video surveillance.
Full Service
Blimp Base Storage can provide you with all of the benefits of a fully staffed warehouse without the heavy cost of personnel and equipment. Truck your equipment or cargo in and our staff will handle the rest.
Whole Building Leases
If your company simply needs space, we can offer whole warehouse buildings for lease. We can provide office space, equipment and additional support from our staff for whatever your operation requires.
Build to Suit
If your company has particular needs that we cannot currently provide, we can build a new building or modify an existing one to meet your specifications. We have an inventory of additional metal buildings that can be erected and we have the construction experience and equipment to have a building ready for you quickly.